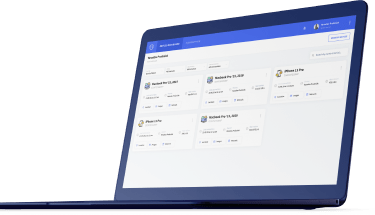 Keep your devices
safe and your
data secure
HiddenApp will track your missing device
and show you exactly where its
located and who has it.
Watch Joshua's Recovery
Story on ABC News
"Hidden immediately began to gather photos
and location information from my stolen
MacBook. Two officers from the Oakland Police
Department recovered it later that evening."

Track your missing device
If your device ever goes missing, HiddenApp will help you track it down using Google Maps. See your device's location history, last known location on a map and download a report of coordinates.
What our customers are saying
I forgot my MacBook Pro at security. I had no idea where I left it. Used the app to alert the security to contact me. Was able to get it back with no problems!
Protect your data
Make sure your sensitive data doesn't fall into the wrong hands. HiddenApp data protection features allow you to remotely wipe your device.
What our customers are saying
Easy to use and well designed app! Gives me peace of mind knowing that my devices are safe. Highly recommended.
Collect evidence
Gather locations, pictures, screenshots, nearby Wi-Fi networks, and more to provide evidence to the police for a conviction.
Secure your device
Lock your device's screen with a passcode and activate a warning message to thieves.
What our customers are saying
The app installs quickly and easily on iOS and MAC. Easy set up. Annual fee for three devices is cheap for a layer of peace of mind beyond Find My iPhone
An extra layer of security
We recommend using HiddenApp in conjunction with Find My
Find My Mac/iPhone
Location tracking
(Built on Apple Maps)
Remote lock
Remote wipe
Network data
iSight photos
Screenshots
Keylog
Spoken message
Remote wipe
Remote access
Remote lock
HiddenApp iOS
+ Find My iPhone
Location tracking
(Built on Google Maps)
Remote lock
Remote wipe
Network data
iSight photos
Screenshots
Keylog
Spoken message
Remote wipe
Remote access
Remote lock
HiddenApp macOS
Location tracking
(Built on Google Maps)
Remote lock
Remote wipe
Network data
iSight photos
Screenshots
Keylog
Spoken message
Remote wipe
Remote access
Remote lock