Protect valuable mobile
devices and keep intellectual
property secure
Centrally monitor and track your device
fleet with one easy to install solution,
that fully complements any MDM
Monitor all company devices
Save time with an overview of your entire device fleet in one simple
dashboard, with easy device assignment and clear status updates.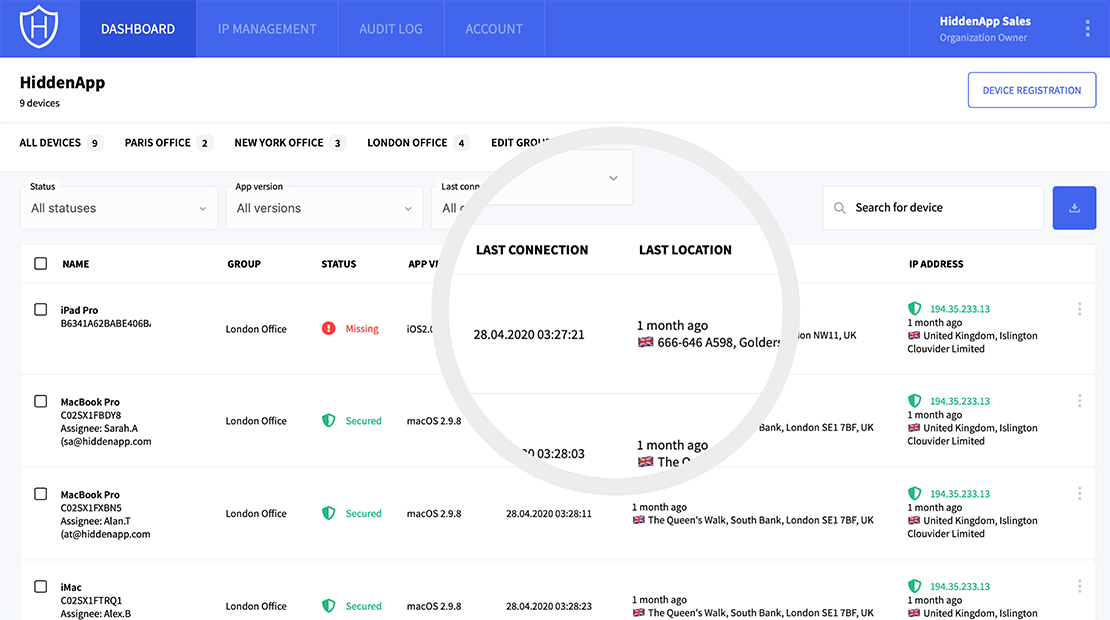 Take full control of data security
Remotely lock and remove sensitive data.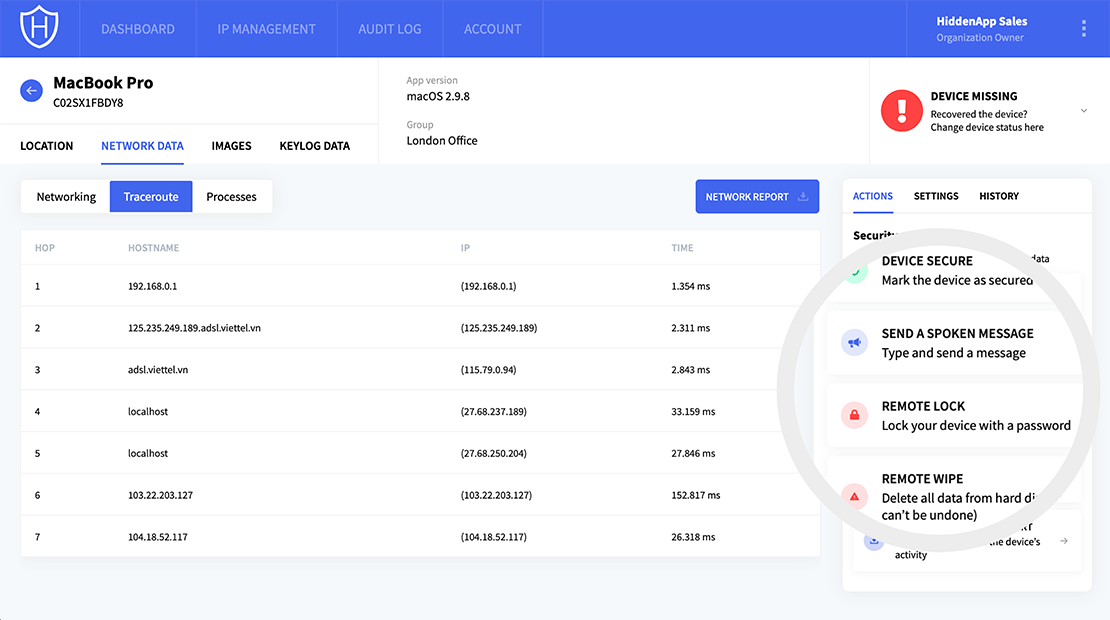 Deploy mass actions
Easily deploy security actions across multiple devices at once.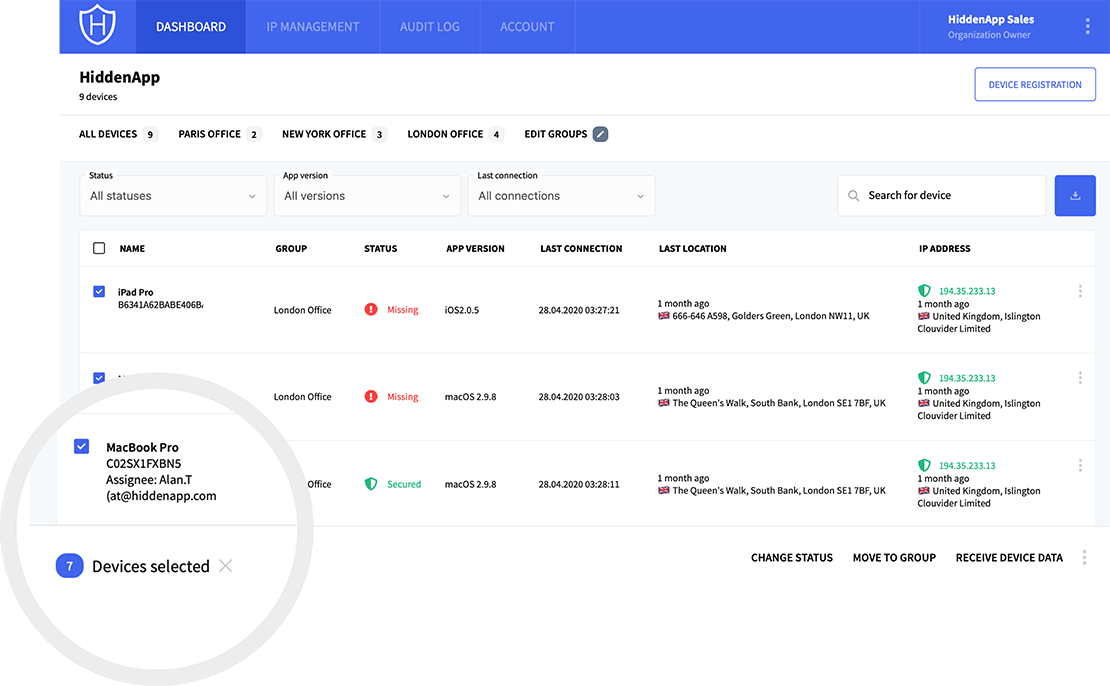 Track company devices
Complete and highly accurate insight into your fleet's current location
coupled with a comprehensive location history, built on Google Maps.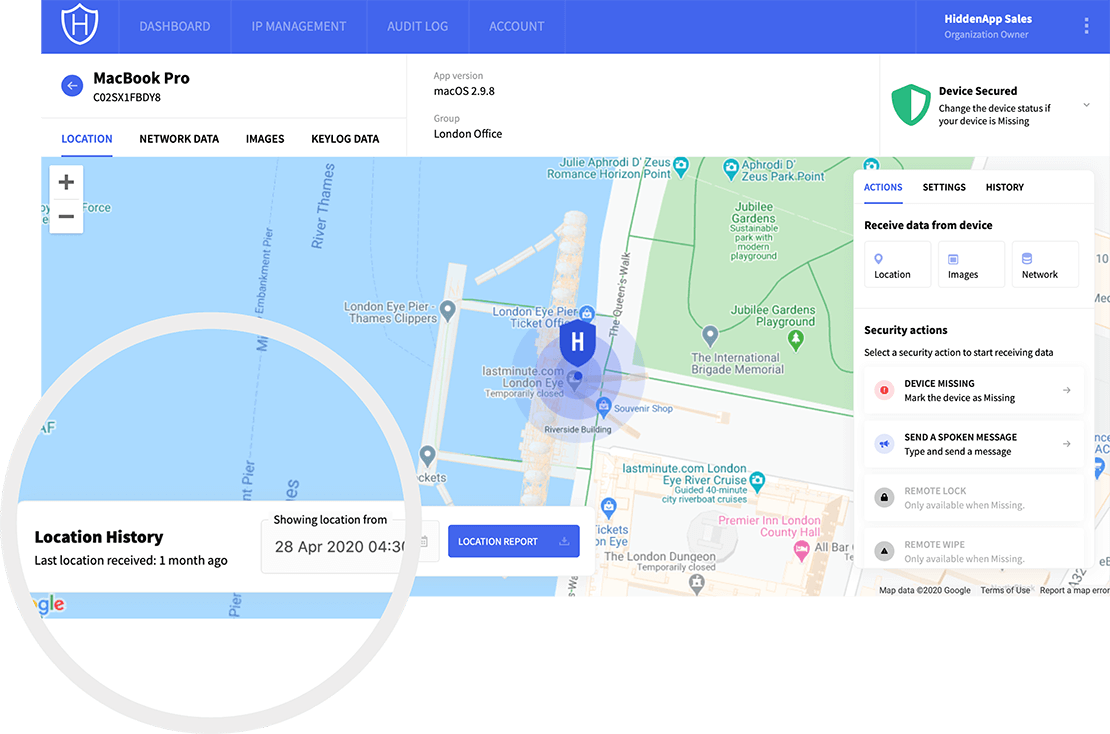 Application for business
Centralized management
Manage and assign devices, check status updates and activity all from one secure dashboard.
Multi-user accounts
Custom groups (labeling)
Location history
Advanced search and filtering
Enterprise ready deployment
Device tracking
Monitor device location and gather evidence using multiple tracking technologies.
Location tracking
Network data
iSight Photos
Screenshots
Keylog
Visibility and control
Get total visibility and
control over all your
businesses devices.
Device status
Export device data
Activity audit log
Monitor employees
location in the field
IP Tracking & Management
Fleet View
Data and security
Remotely password protect and lock devices or deploy security actions across multiple devices.
Mass security actions
Spoken message
Remote wipe
Fully Customizable
Remote Lock
Prevent data breaches
Trusted by teams and organizations around the world