Keep your institution's
devices safe and secure.
Protection and security for your institution's mobile devices. Peace of mind for you
HiddenApp for Education
We get it. Safeguarding your institution's devices from data leakage and secure from theft must feel like a full-time job. HiddenApp for Education can give you back your time and headspace.
HiddenApp for Education is a mobile device monitoring, tracking, and theft-recovery app for every institution, from the smallest school to the largest university. It gives you 24/7 visibility, track, trace & locate capability, advanced anti-theft features, custom remote lock & wipe and a whole lot more, from one simple user-friendly dashboard.
And this means one less thing to check off your never-ending to-do list!
Secure your devices in just a few minutes
Whether you've one or one hundred thousand devices to protect, you can get set up in a flash. HiddenApp's simple, user-friendly installation means peace of mind is only a few clicks away.
Track your institution's devices
Pinpoint the location of every device and determine its location history built on Google Maps.
Monitor your entire fleet with ease
Get an at-a-glance overview of your entire device fleet in one simple dashboard, with easy device assignment and clear status updates.
Take control of data security
Remotely lock one, some or all devices and wipe sensitive data.
Deploy mass actions
Easily deploy security actions across multiple devices at once.
Fully MDM compatible
If you're already using Mobile Device Management solution, we couldn't be happier. HiddenApp works alongside your MDM, and it's effortless to install. Bulk register your entire fleet in a few quick steps, and you're good to go.
Full Integration with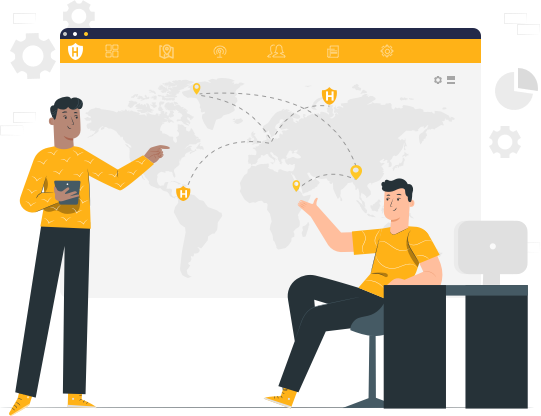 Application for Education
Everything your institution needs for total fleet security
Management
All the tools to make tracking a fleet of devices easy from one secure dashboard.
Multi-user accounts
Custom groups & labeling
Search & filtering
Activity audit log
Mass actions
Enterprise-ready deployment
Jamf Pro integration
Tracking
Monitor device location and gather evidence using multiple tracking technologies.
Ultra-accurate location tracking
iSight photos
Screenshots
Network data
Key logs
Visibility
Prevent device attrition and increase reaction time with our suite of tools built to increase visibility.
Pulse
Device Fleet View
Geofencing
Location History
IP Tracking & Management
Security
Keep devices and their data locked down with customizable security tools.
Customizable remote lockdown
Remote wipe
Messaging